Broadwood Inlaid Marquetry Ebonized Cottage piano
Broadwood
Cottage Piano
A fine example of the classic Victorian-era Broadwood cottage piano. Dainty, compact, elegant. This instrument has a good ebonizedd case with inlaid banding, marquetry panels and heavily carved trusses, superb ivory keys and ebony accidentals and was constructed in 1893 . The instrument is vertical strung with full iron frame and overdamped. We have thoroughly refurbished the instrument and the original ivory keyboard cleaned again to a stunning white to compliment the casework. The instrument is tuned to concert pitch A440.
Dimensions: H=117cm W=138cm D=59cm
SALE PRICE : £1150.00
includes delivery warranty & tuning + stool
LONDON'S GOLDEN AGE
Tonally the instrument has a high-class grace to its voice. The Broadwood cottage piano is possibly the ubiquitous British Victorian piano. The instrument is tuned to A440 concert pitch. Suitable for pianists of all abilities, this is a great all-round instrument.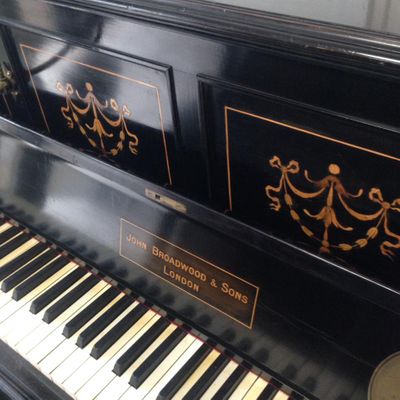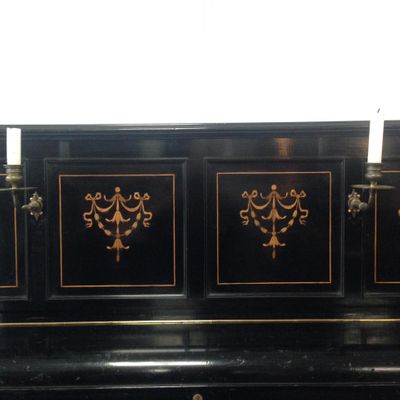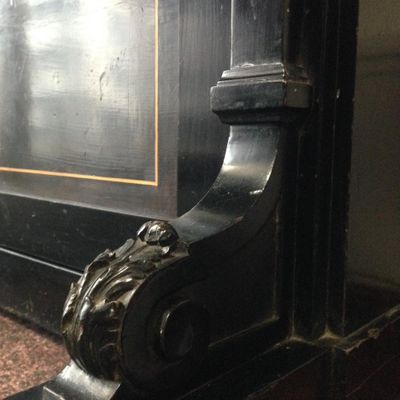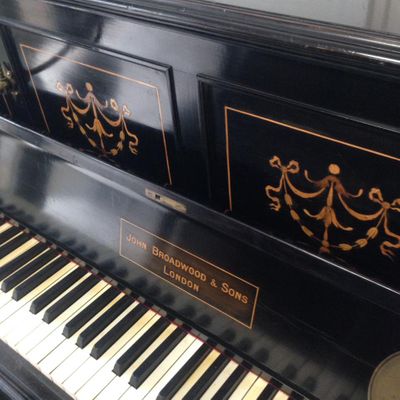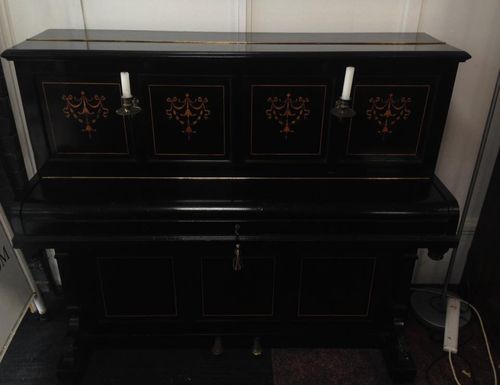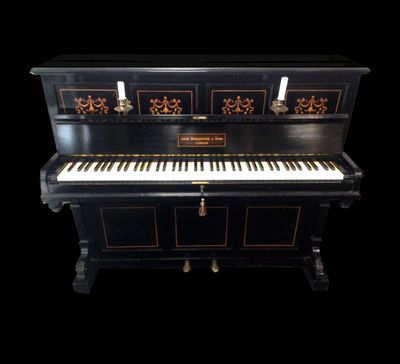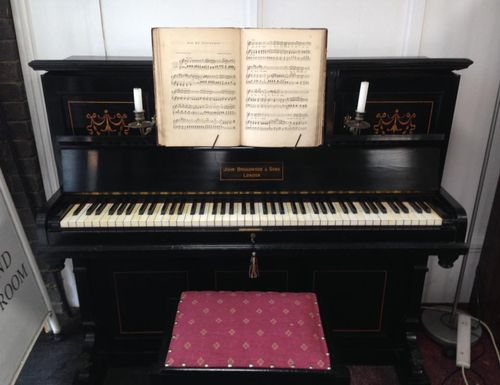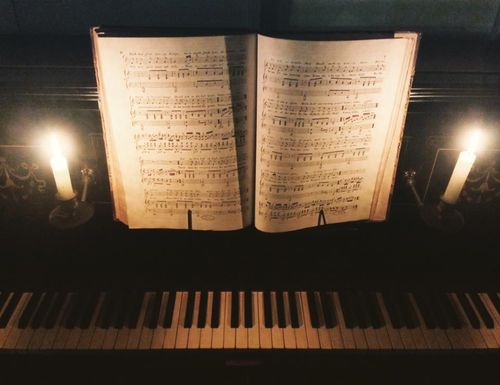 PRICE OPTIONS
The current price of this instrument is £1150. Should you require anything additional we shall be pleased to discuss and accommodate your requirements. Price includes :
Standard delivery.
Matching piano stool
Warranty
Full complimentary in-home tuning.
© Copyright. All Rights Reserved.