J Oor Rococo piano for sale
J Oor - Bruxelles
Rococo Upright piano
An fine example of the sumptuous Belle Epoque era. An incredible rococo style musical garland carved front panel, heavily carved supporting legs and gilt seahorse scones with rococo seashell stylized case handles. The sconces and case handles have just been professionally gilded in 24-carat gold to restore their original striking character and bring out the very fine details of the original metalwork designs. The instrument has a beautifully graceful black ebonized case and fine original ivory keys . The instrument is vertical strung and overdamped with an old-world sound and charm. It has been carefully regulated by ourselves. .
Dimensions : H=127cm W=136cm D=63cm
SALE PRICE : £1150.00 includes delivery warranty & tuning + stool
THE GILDED AGE
The old world charm and grace of this instrument are a simple pure delight. Suitable for pianists of all abilities, this is a good all-round period instrument.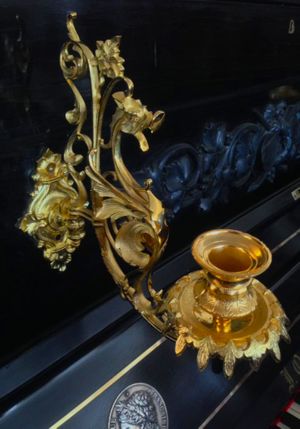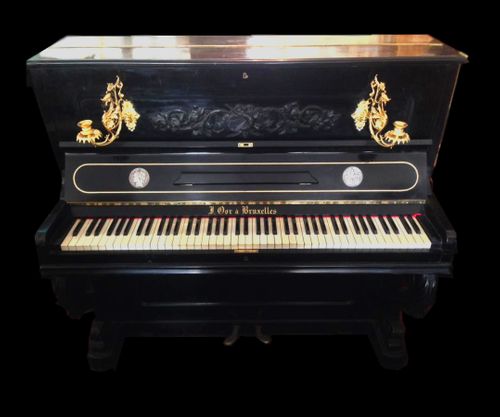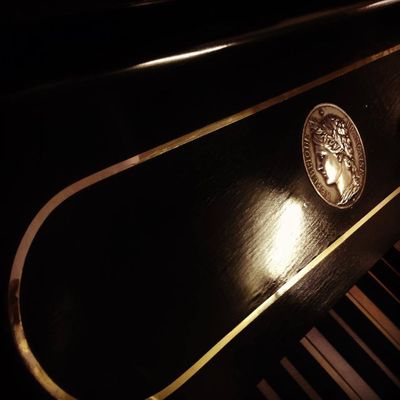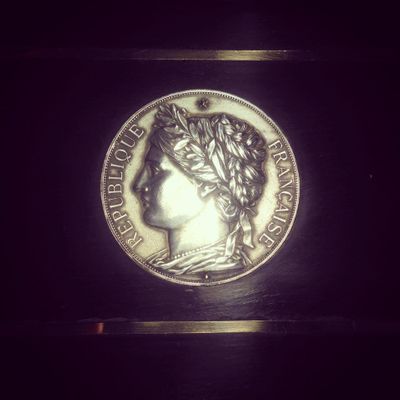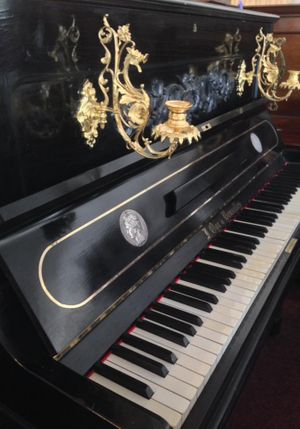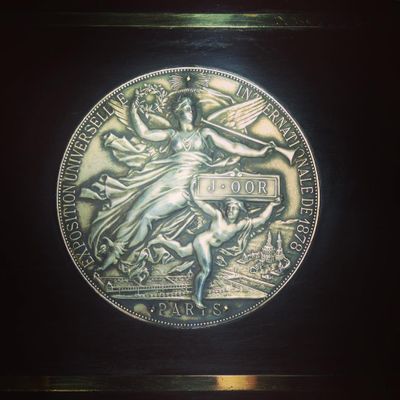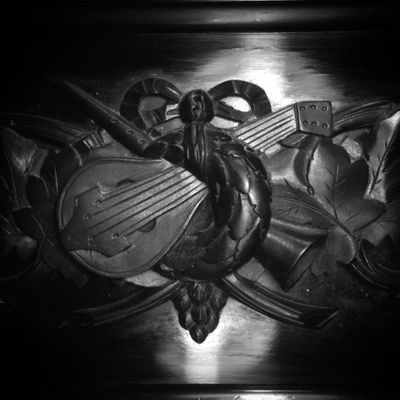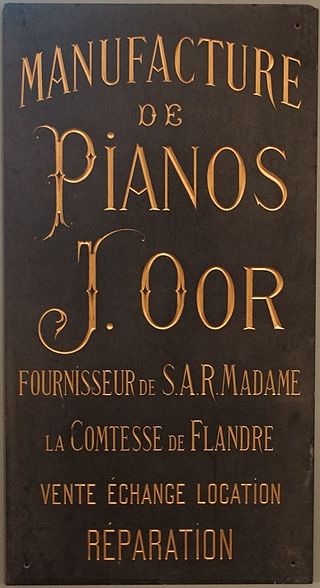 PRICE OPTIONS
The current price of this instrument is £1150. Should you require anything additional we shall be pleased to discuss and accommodate your requirements. Price includes :
Standard delivery.
Piano stool
Warranty
Full complimentary in-home tuning.
© Copyright. All Rights Reserved.